Santa Clarita Web Design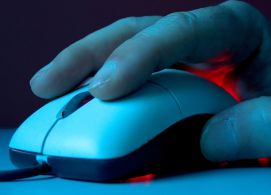 Big Behavior Santa Clarita web design is the leading website development company in Ventura County. Our team works closely with your company to create a clean and concise website design that is as perfect match for your business, and helps sell your company and its services. Our websites at Big Behavior Santa Clarita web design are each individually engineered with functionality and usability in mind, so that all of your website's information is clear and easy to find. We engineer each of our websites to capture your visitors attention and make a lasting impression.
Let Big Behavior design your company's website; it may be the smartest decision you can make for your company. Having a website for your business is not only a very powerful online marketing tool, but increases the value of your business by increasing sales and traffic to your services. A custom designed website by Big Behavior Santa Clarita web design can help extend your services out to thousands of new people on the internet. Every step of our development and design process is carefully orchestrated. We work with each of our clients very closely to make revisions, corrections, and refine your website to shape and mold it to your business. The finished product will be a beautiful and functional website that will do wonders for your online presence. See what our team's web development in Santa Clarita can do for your company today.
A website is sometimes the best way for a future client to find out more information about your services and what your company does. Big Behavior Santa Clarita web design will make it so after a quick search on Google, your website will bring up the first result, and deliver visitors to easy-to-find information.
By designing this type of well-structured and easy to use website, we are able to leave internet visitors with a strong and long-lasting positive impression on your company's website and services.
Internet surfers want information and they want it fast. Nobody wants to spend the time to dig through poorly-sorted pages or messy websites. Big Behavior Santa Clarita web design recognizes this, and all of our websites are designed with maximum usability in mind. Our search engine optimization plans and our design technologies in web design ensure that all of your content is seen and optimized for search engines so that users interested in your company can find out exactly what your company has to offer in just a few seconds. Choose our web design services and impress visitors with a clean, professional website design!
At Big Behavior Santa Clarita Web Design, we utilize all of the latest web design technologies. Our programmers are experienced in HTML, PHP, MySQL, ASP, Javascript, Flex, and Flash. We are able to create highly-interactive and advanced software that will increase the functionality of your website. We are always up to the challenge of accepting custom projects. We've done touch-screen kiosks for small offices or business terminals, iPhone applications, iPad applications, Android applications, custom web applications, games, and more. Drop us a line to see what we can do for your company.
Big Behavior is the number one web development company in Santa Clarita. We can help you design a website for your business built around a content management system, such as Drupal, Joomla, a blog, a forum, or a custom CMS. A content management system will easily allow you to make changes to your website, add pictures, news, videos, and anything else you'd like to your website, with ease.
Big Behavior Santa Clarita web design can create many different custom interactive bits for your website, including flash showcases, training videos, item builders, visuals, slide-shows, and anything else you can think of. We'll help take the usability and functionality of your website up a level with our advanced website development techniques and leave a long-lasting impression on your visitors that they won't soon forget.
We design online website forms and applications, custom order forms, content management systems, E-commerce systems, blogs, forums, iPad applications, iPhone applications, web applications, android applications, and nearly anything else you can throw at us. The team at Big Behavior loves the challenge of a custom project, and we can't wait to hear from you! We offer our efficient services in greater locations in California, including Los Angeles Web Design and Malibu Web Design. Drop us a line, and we'll see what we can do for your company and turn your ideas into a reality.